About Us
Constellation Quality Health is a nonprofit health care quality consultancy that helps you make sense of the expanding health care universe. Our team of experts provides services that focus on quality improvement, clinical reviews, and audits that are designed to improve care delivery, system performance, and patient outcomes.
Our work combines data expertise and real world experience to help map your challenges and provide analysis that will enable you to make informed decisions – all while staying ahead of the curve through innovation and custom projects.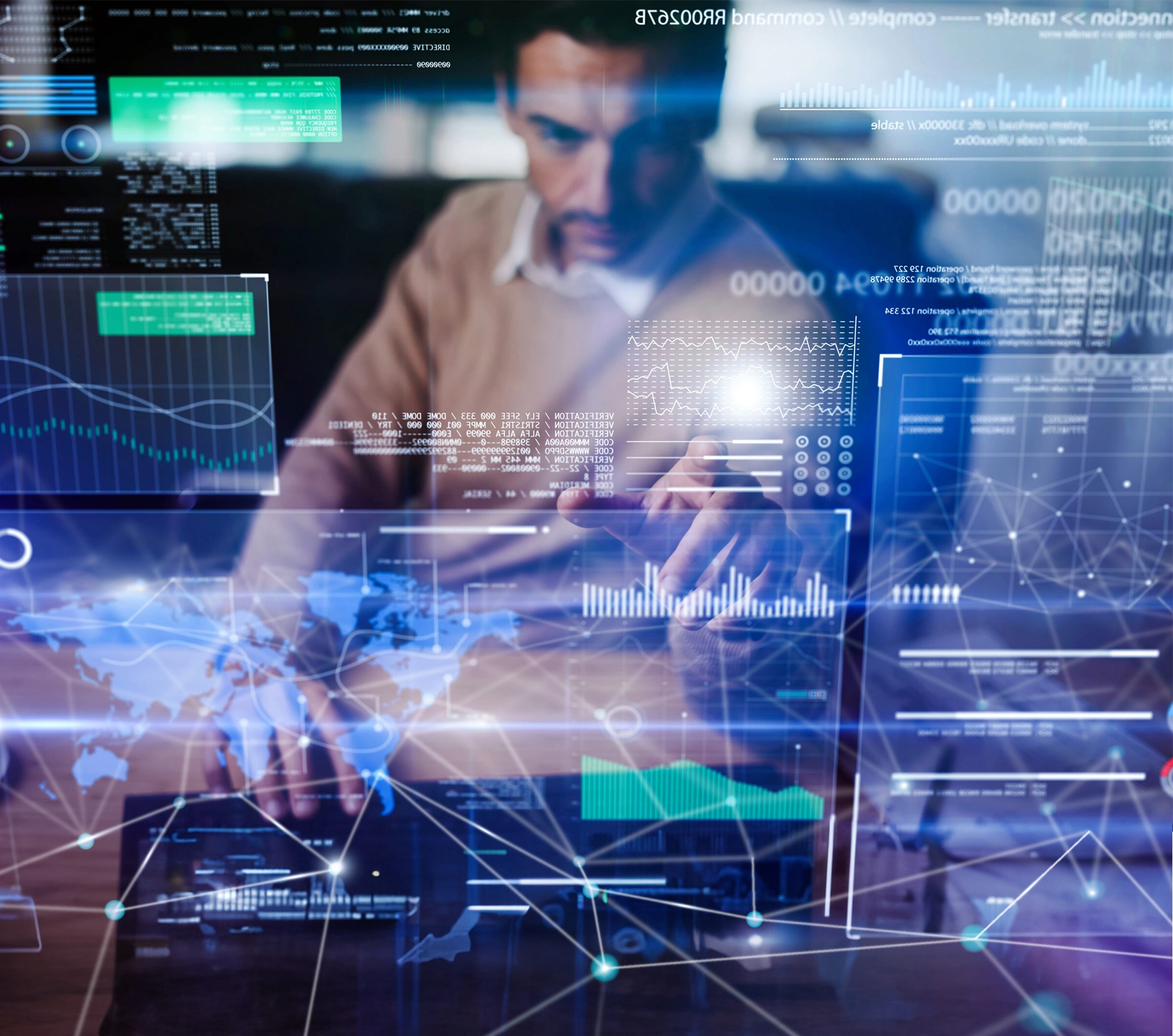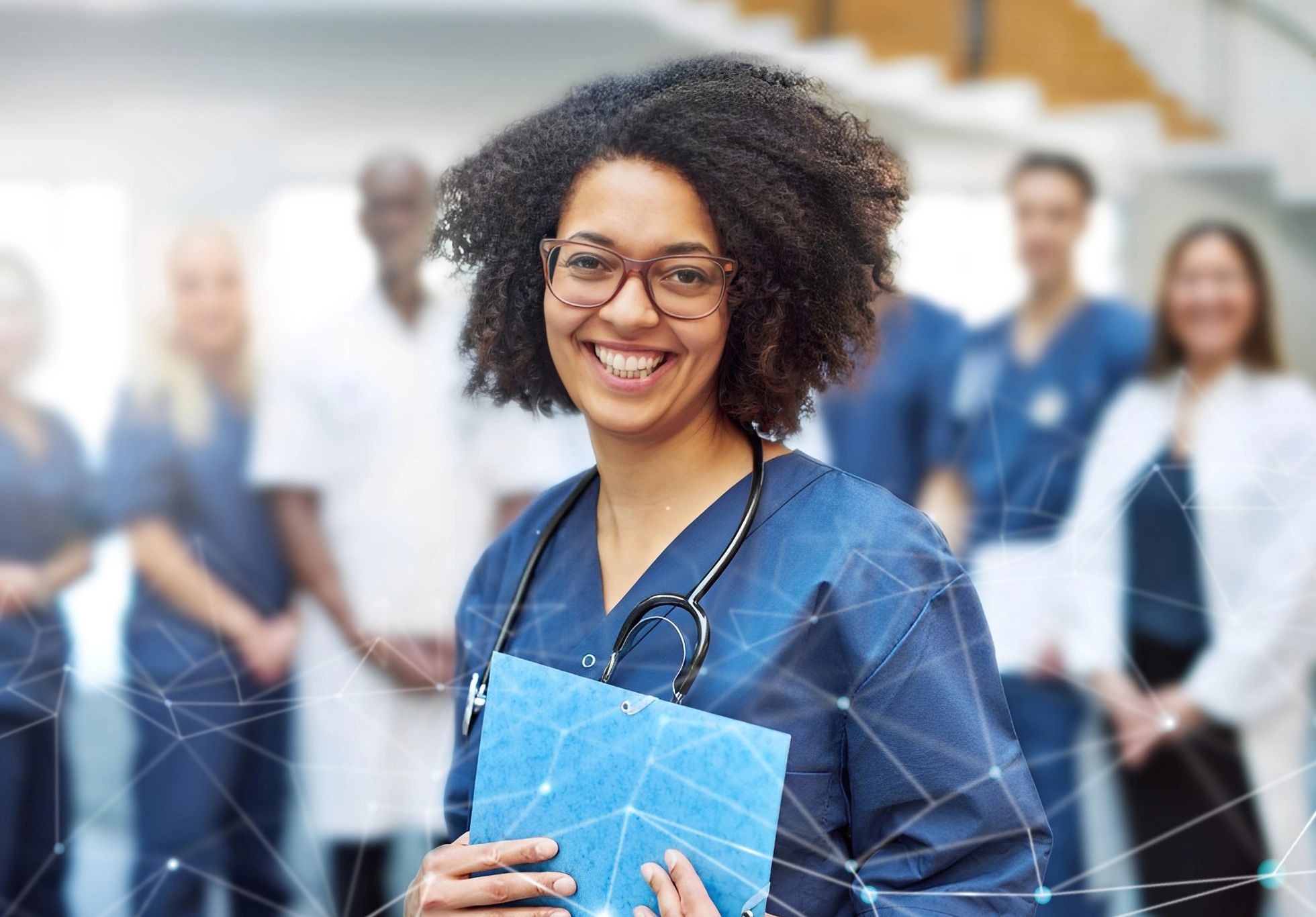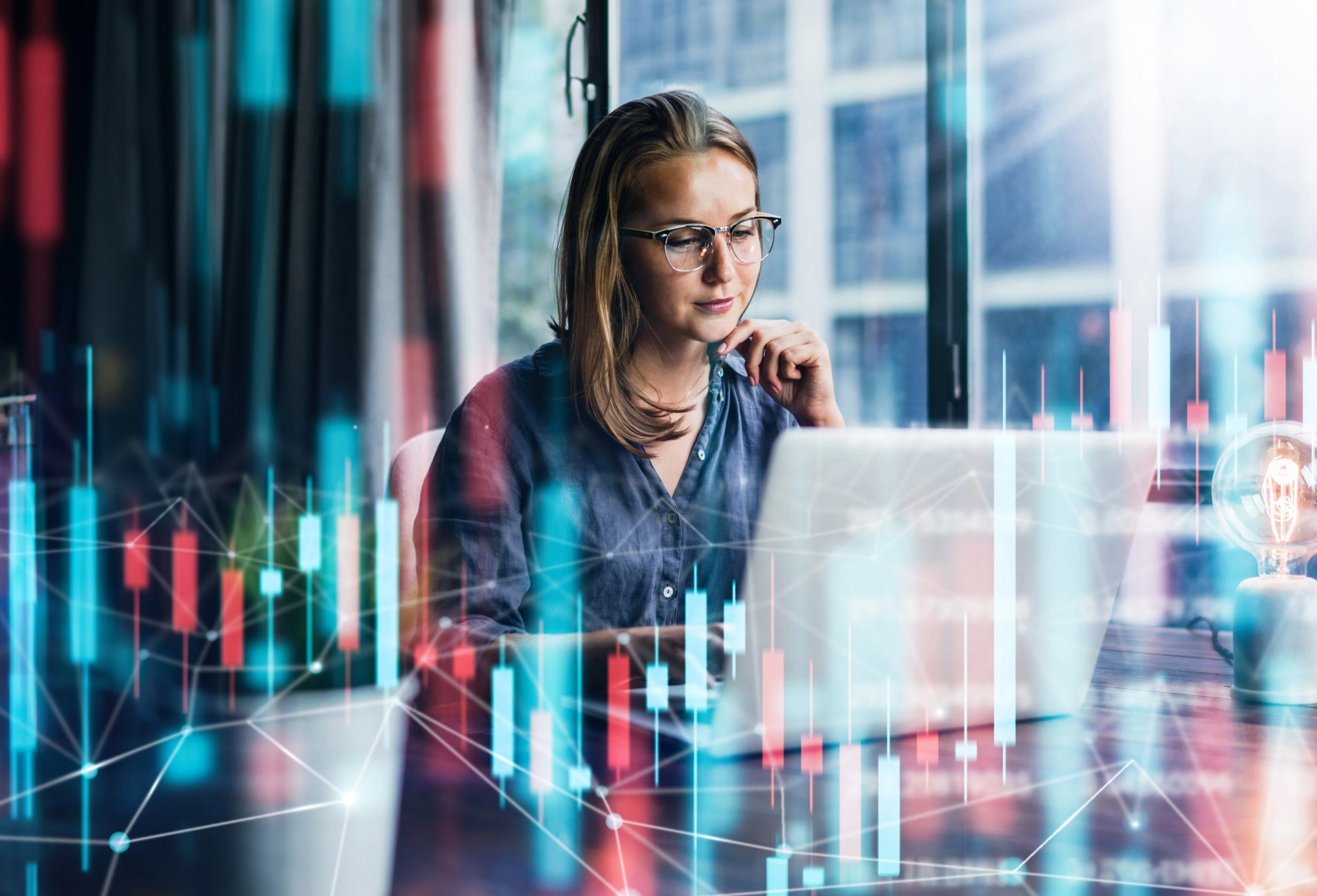 If we aim to transform health care, we believe that transformation begins with our own culture and values. We strive every day to embody these values:
Excellence
Learning Organization
Teamwork AND Collaboration
Can Do
Innovation
Trust And Integrity
Altruism
Steven Martin
MHA, CPHQ, FACHE
President & CEO
SEE BIO ➔
Steven is the President and Chief Executive Officer (CEO) for Constellation Quality Health. An experienced and empathetic leader, Steven previously served as a Vice President within Atrium Health's Quality Division. His responsibilities included the comprehensive oversight for accreditation, medical staff services and quality, Section 1557 of the Affordable Care Act (Patient Non-Discrimination), and the Insurance and Payor Quality of Care Complaint process.
He served as a member of the Joint Commission's Health Systems Liaison Advisory Council and as Deputy for the COVID-19 Surge Operations Leadership Group at Atrium Health. His additional prior leadership roles include Vice President for Business Development/Senior Consultant at Courtemanche & Associates, Inc., and Director of Quality Management at Carolinas HealthCare System. Steven also served as a Hospital Surveyor with The Joint Commission.
Steven holds a Master in Health Administration from the Medical University of South Carolina and a Bachelor of Science in Biology from Wofford College. His credentials include Fellow of the American College of Healthcare Executives (FACHE) and Certified Professional in Healthcare Quality (CPHQ).
Stephen Dille
MBA, CPA
Chief Operating & Financial Officer
SEE BIO ➔
Stephen has overall strategic and operational responsibility for Constellation Quality Health's Finance and Administration Departments, including finance, human resources, facilities, information technology, contract administration, and investment portfolio for the organization.
With more than 20 years of financial management experience, Stephen's areas of expertise include financial and accounting management including analysis, budgeting, accounting, strategic planning, forecasting and reporting; information system design and management; IT contractor management; and pricing and managing federal contracts and grants. He previously held the role of chief financial officer for Rise Against Hunger, an international nonprofit organization.
Mr. Dille received a Master of Business Administration from Texas A&M University in College Station, TX and a Bachelor of Science in Accounting from Louisiana State University in Baton Rouge, Louisiana. He is a Certified Public Accountant (CPA), licensed in North Carolina and Louisiana.
Priscilla J. Smith
RN, MS, MBA, CPHQ
Vice President, Program Solutions
SEE BIO ➔
Priscilla oversees the development and operations of Constellation Quality Health's health care programs, including PrePayment Review Services, External Quality Review (EQR), and Utilization Management (UM) as well as clinical clinical consulting programs and business development activities within the State Review Services division.
A health care executive with more than 30 years of experience, Priscilla has a depth of experience serving complex integrated settings. She previously served as the System of Care Director, Behavioral Health, for Magellan Health in Virginia where she managed the behavioral health and substance use disorders care coordination and care transitions programs ensuring positive, integrated care outcomes, as well as advancing policies, procedures, and quality reports to ensure full compliance with state, federal, and NCQA regulations and requirements. Her prior roles include Director, Behavioral Health and Developmental Services at the Virginia Office of the State Inspector General in Richmond, VA; Director, Quality Management at Eastern State Hospital in Williamsburg, VA; and Director, Facility Operations and Quality Improvement at the Virginia Department of Behavioral Health and Developmental Services in Richmond, VA.
Priscilla received a Master of Science in Healthcare Management and a Master of Business Administration from Rensselaer Polytechnic Institute in Troy, NY, and a Bachelor of Science in Nursing from St. Joseph College in West Hartford, CT. She is a Certified Professional in Healthcare Quality (CPHQ) through the National Association of Healthcare Quality (NAHQ) and is a registered nurse in the Commonwealth of Virginia.
Richard Mennuti
MBA
Associate Vice President, Fraud, Waste & Abuse
SEE BIO ➔
Richard Mennuti is the Associate Vice President for Fraud, Waste, and Abuse (FWA). Richard leads the organization's FWA Solutions Program, including oversight and development of Constellation Quality Health's Payment Integrity, Special Investigations Unit and Fraud Analytics client services.
Prior to working at Constellation Quality Health, Richard was the Director of Enterprise Fraud Investigations at Kemper Insurance where he led the end-to-end corporate strategy to resolve investigations involving insurance fraud, employee and vendor misconduct, larceny, intellectual property theft, conflict of interest, money-laundering, expense fraud, misappropriation or misuse of company assets, and bribery and kickback schemes.
Before working for Kemper Insurance, Richard was the Fraud Investigations Manager in the Special Investigations Unit for L.A. Care Health Plan, the nation's largest public health plan with two million customers.
In 2019, Richard retired from the Federal Bureau of Investigation (FBI) where he served as a Special Agent and Supervisory Special Agent for 22 years. Prior to the FBI, Richard served on active duty in the United States Air Force as a Commissioned Officer and Special Agent with the U.S. Air Force Office of the Special Investigations, Office of Inspector General working numerous criminal investigations including healthcare fraud.
Richard holds a Masters in Business Administration from Embry Riddle University and a Bachelor of Science in Computer Science from the University of Florida.
Cheryl Powell
CPA
Director of Finance
SEE BIO ➔
Cheryl Powell is responsible for oversight of Constellation Quality Health's financial operations including management of Constellation Quality Health contracts, accounts receivable and payable, payroll, and auditing. She provides consultation regarding Constellation Quality Health financial performance, oversees and manages budget development and monitoring, and coordinates our various financial audits.
Cheryl has been with Constellation Quality Health for more than 30 years, beginning her career here as an accounting clerk. During her tenure she has held roles as accounting specialist, assistant accounting manager, and most recently, accounting manager.
Ms. Powell received a Bachelor of Arts in Accounting from the College of Charleston in Charleston, SC and is a Certified Public Accountant.
Christopher N. Aiello

Senior Director, Business Development
SEE BIO ➔
Chris is the Director of Business Development at Constellation Quality Health, where he manages the corporate strategic and organizational marketing and customer relationship activities for current and potential public and private sector clients.
Chris previously served as Principal at SEA HO, LLC in Cary, NC, where he managed and developed/evolved business planning for the company's asset portfolio and growth. His prior roles include Senior Sales Consultant at Wolters Kluwer, Legal and Regulatory in New York, NY; Director of Business Development at Highwire Press in Los Gatos, CA; National Sales and Business Development Director and Regional Sales Director at Elsevier in Philadelphia, PA; Director of Sales and Business Development at ClearTXT in Raleigh, NC; Vice President of Sales at Fiserv/RegEd in Mooresville, NC; Co-founder of Silverchair Learning Systems in Charlottesville, VA; Senior Director of Sales at HealthStream in Nashville, TN; and National Sales Manager at ELM Oncology Services in Rockville, MD. 
Chris holds a Bachelor of Science in Business Administration, Management and Marketing from Bloomsburg University in Bloomsburg, PA.
Nikita T. Beatty
SPHR, SHRM-SCP
Director of Human Resources
SEE BIO ➔
Nikita is responsible for oversight of Constellation Quality Health's human resources, including talent acquisition, compensation and benefits, performance, and human resources-related policies, procedures, and compliance. 
During her 10-year tenure, Nikita has held the roles of HR Coordinator, HR Specialist, and most recently, HR Generalist. Previously, she worked in Human Resources for DDL OMNI Engineering in McLean, Virginia; Edgemoore Homes in Fairfax, Virginia; and Fayetteville State University.
Nikita received a Bachelor of Science in Business Management – Human Resources from North Carolina State University. In addition, she holds the Senior Professional of Human Resources (SPHR) certification from the Human Resources Certification Institute (HRCI) and is a Senior Certified Professional (SHRM-SCP) from the Society for Human Resource Management (SHRM).
Dori DeJong
MPA
Executive Director, CQH Foundation
SEE BIO ➔
Dori is responsible for oversight and administration of the CCME Foundation, and serves as the organization's Board Liaison and Corporate Compliance Specialist. 
Prior to this role, she served as Executive Operations Administrator for Constellation Quality Health. Previously, she worked for the North Carolina Judicial Branch serving under six Chief Justices of the North Carolina Supreme Court and served as a Military Intelligence officer in the US Army.
Dori has a Master of Public Administration (MPA) from the University of North Carolina at Pembroke and a Bachelor of Science degree in History from Liberty University.
Julie Bateman
RN, BSN
Senior Director, Program Solutions
SEE BIO ➔
Alyssa Pischel
DHA, LNHA
Director, Post-Acute Quality Improvement
SEE BIO ➔
John R. Mangum
MD
Sanford, NC
Ian Baird Buchanan
MD, MPH
Boone, NC
Andrea C. McCall
MHA, RN
Huntersville, NC
Charles T. Frock
MHA, FACHE
Chapel Hill, NC
Michelle Brooks
MSN
Pine Knoll Shores, NC
Joel K. Butler
MPA
Greenville, NC
Karen Reeves
BSN, MHHA, FACHE
Fort Mill, SC
Donald J. DiPette
MD, FACP, FAHA
Blythewood, SC
John H. Magill
MSW
Charleston, SC
Meera Narasimhan
MD, DFAPA
Columbia, SC
Jeffrey L. Perkins
CPA, CIA, CHFP, MBA
Columbia, SC